Our Approach
HeartLand is building a leading commercial landscape enterprise across America. We deliver the ordinary in extraordinary ways, by operating our business with a shared vision of excellence.
PARTNER
with companies who share a common culture of excellence and success
PRESERVE
and enhance established culture and reputations RESPECT
each company's heritage and operational nuances
Heartland Companies
Our partners are important to us, and each one comes to us with their own unique history. We serve over 10,000 properties across 20 states and all commercial market segments.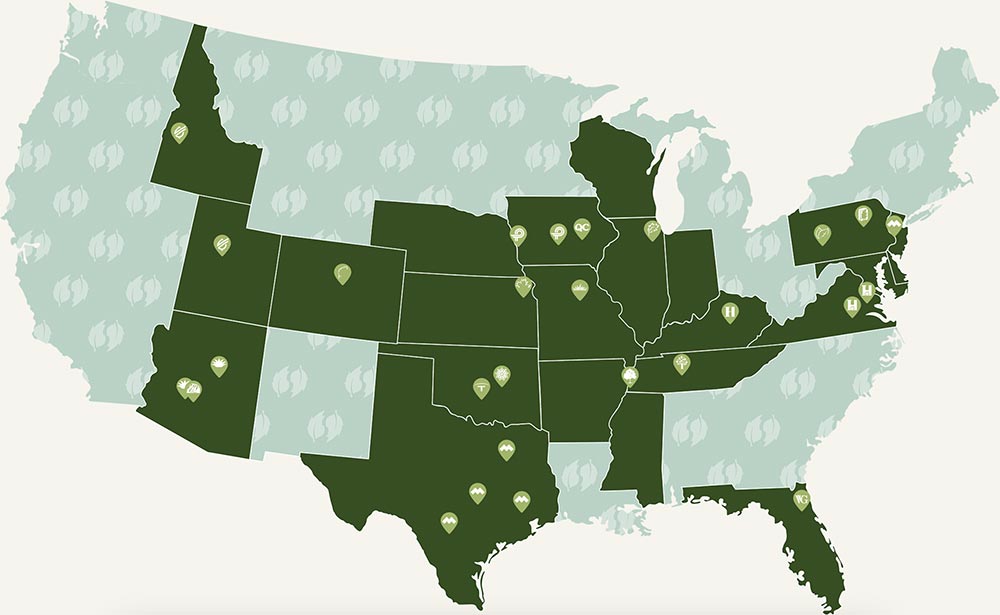 We're Plant People In The People Business
Our most valuable asset has always been our employees. When exploring to sell our business, it was obvious to us that the HeartLand team were professionals in the business but were also genuine in how they care about our company culture. I'm very excited to see the long-term benefits this partnership brings to our employees and clients.
Stephen Hillenmeyer, Former Owner & Strategic Advisor